Wednesday, December 14, 2016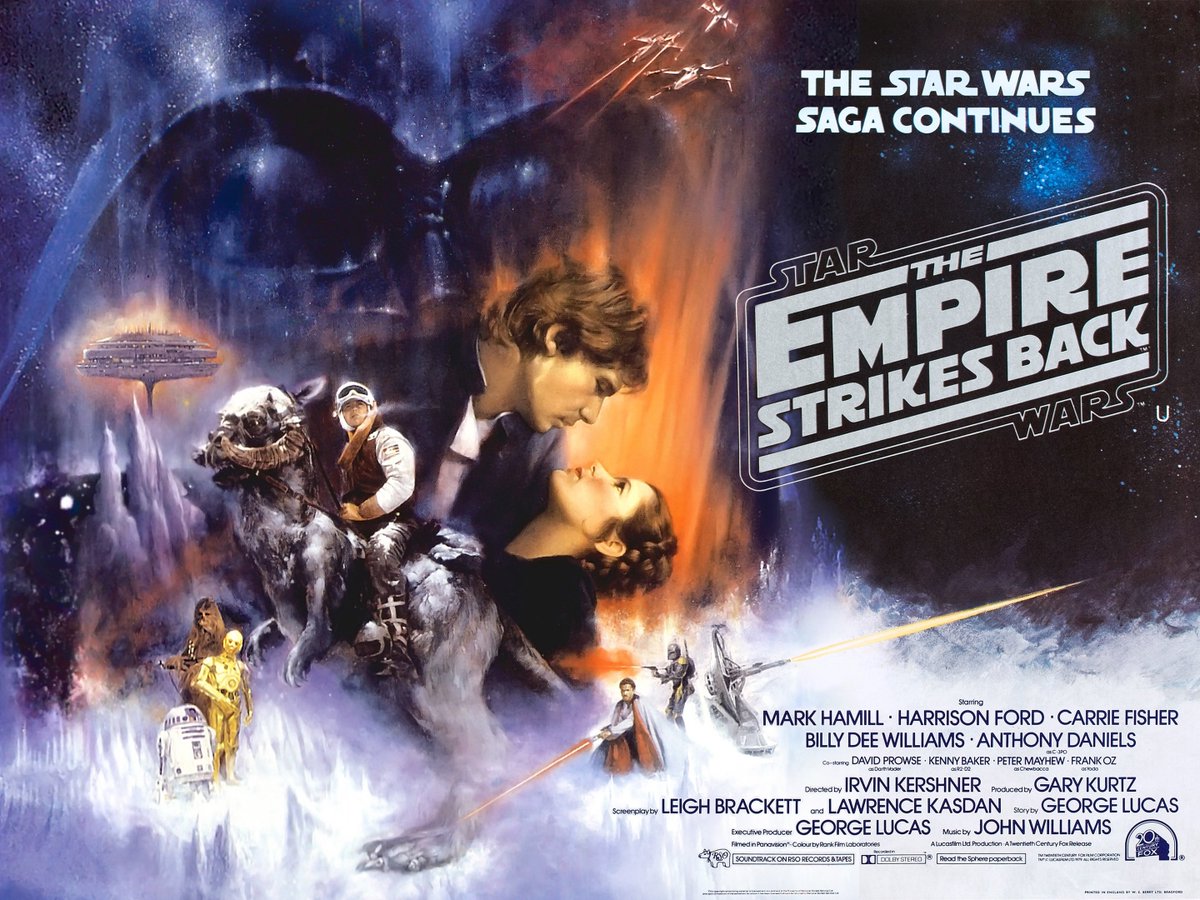 Last year at around this time
we did a commentary
talking through the original 1977 Star Wars (a.k.a.
A New Hope
), and with this week's impending release of
Rogue One: A Star Wars Story
(read my review here)
, we thought it was a perfect opportunity to fire up yet another commentary track, this time talking through arguably the greatest
Star Wars
of all time, 1980's
The Empire Strikes Back
. Whether you queue up your blu-ray and watch along with us, or just listen to the track separately while you drive or exercise, we think you'll find lots to enjoy here, including behind-the-scenes trivia, observations on story points, and our own personal histories with one of our favorite movies of all-time. Listen below or via
iTunes
or
Stitcher
or
TuneIn Radio
(and make sure to write us a review!). Drop us a line at
MovieFilmPodcast@gmail.com
, or at
our Facebook page
to tell us how we're doing!